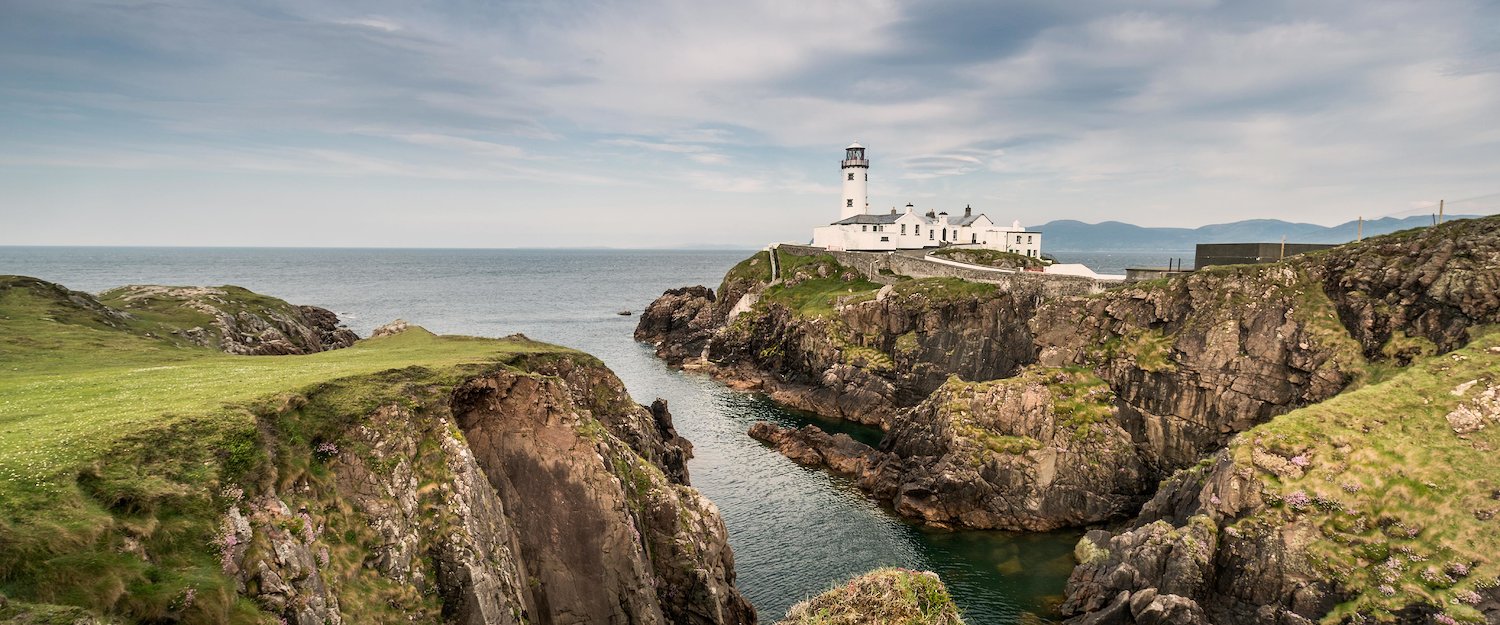 Prices and availability
Vacation rental prices County Donegal
CA$261 annual average
Dec
Jan
Feb
Mar
Apr
May
Jun
Jul
Aug
Sep
Oct
Nov
Average price per week
Vacation rentals availability County Donegal
63% annual average
Dec
Jan
Feb
Mar
Apr
May
Jun
Jul
Aug
Sep
Oct
Nov
Percentage of available rentals
Vacation rentals in County Donegal
Miscellaneous vacation rental in the hidden gem of Ireland
From rustic to modern accommodations for a fantastic stay in County Donegal. No property is far from the sea, the best eateries and traditional pubs or the main attractions of the area. Plan your weekend getaway and some time out with your dearest ones in Donegal, Glentilies, Ardara or Killybegs. For more secluded rentals, Termon or Ramelton offer properties surrounded by hills, acres of green land and scenic walks.
Unforgettable stays in Donegal
Find the traditional property with spacious rooms to accommodate your family and have a great stay. Rentals can host up to 12 people depending on the area. Enjoy the garden, panoramic views and breath in the fresh morning air from your balcony. Enjoy a morning coffee admiring the ocean and listening to the sound of the waves. Have a BBQ in the terrace or relax by the fireplace while reading your favourite book. Tasteful decorations and modern fully equipped rentals are also available for you to enjoy a nice time with family, friends or celebrate a special occasion with your partner.
Vacations in County Donegal
The area and getting around
Discover the beauty of the Emerald isle
Based in Ireland's northwest rugged coast, this beautiful county is a largely Irish-speaking region made up of castles, mountains and a superb landscape. Venture off the beaten track and take Glenveagh National Park or the stunning Slieve League peninsula. Go for an unforgettable hike or take the breathtaking coastal touring route that runs from Donegal to Cork. Discover the ancient forts of this far-flung county, seaside taverns and Irish speaking areas where ancient customs are still in place.
Discovering the island and its taste
If you are thinking of walking and cycling vacations you will find different tours according to your fitness levels along the coast and and routes of County Donegal. This is also a good base for outings to Bunbeg, Glenveagh, Inishowen, Letterkenny and Dunfanaghy amongst others. Discover open-air museums, harbours, cliffs, beaches and beautiful cathedrals and historic monuments, like the Donegal Railway Centre or the breathtaking beach of Maghera. Enjoy traditional Irish food and delight your taste buds with excellent fish and seafood at The Peak. Notwithstanding this, lamb, beef, dairy produce and locally harvested fruits and veggies are considered amongst the best in the world. So, indulge yourself and try some mussels and cockles, a delicious seafood chowder, a slow-roasted lamb, oysters, Irish soda bread and home-smoked salmon. Your pudding has to be a traditional one as well so get some Irish flag jelly and finish with a famous Irish coffee!
Travellers and activities
County Donegal for Star Wars fans
Along the Wild Atlantic Way, you can visit many of the location where The Last Jedi was filmed, including Malin Head in Donegal, Brow Head in Cork and Loop Head in Clare. Near Malin Head, one of Donegal's roads was renamed in tribute to one of the most famous characters in Star Wars, R2D2. A new sign unveiled to mark the spot of the most recent scenes of the franchise were filmed. Besides, it is also a location of great culture, rich history and tangible heritage which now has been complemented with the Star Wars behind the scenes film tour. May the force be with you!
County Donegal for outdoors lovers
When thinking about outdoors, green is the colour. This is what you can find in County Donegal. Nature and green spaces offering stunning views, epic landscapes and perfect beaches that will make your heart race. Take the Atlantic Causeway Coastal Route from Derry~Londonderry to Belfast or vice versa to enjoy its beaches, gorse-covered valleys and cute fishing villages along the way. Another legendary tour is the Wild Atlantic Way from Malin Head to Kinsale Harbour where you will have a once-in-a-lifetime-experience on this sensational journey discovering hidden coves and beaches, wild beauty and buzzing towns and cities. Salmon fishing, hiking and rock-climbing are also outdoors options to enjoy the beautiful scenery.
Up in northern Donegal, most of the close-up scenes between Rey and Luke Skywalker were filmed at Malin Head for the last film of this saga. Many other scenes were also filmed in Ireland.
Top 5 travel tips in County Donegal
1. Admire the Northern Lights
The Northern Lights are on everyone's bucket list for sure. You just have to get on a plane to County Donegal to enjoy this spectacular natural festival of lights. Looking for the aurora borealis means looking for lack of light pollution and the further north you head to, the higher chance you have. Malin Head is probably your best bet. Although it is hard to predict sometimes, the best time to catch them is from November to February so you better wrap up! Keep an eye on the weather and the geometric storms and enjoy the most beautiful sights.
2. Get ready to catch the waves
For adrenaline junkies and surf enthusiasts this is the right spot as you can ride the greatest waves ever. Surfers from all over the place want to experience the best and coolest surf town in the world. We are talking about Bundoran, a place where passion for surf culture is in every corner, as well as music and pubs. Dunfanaghy, Rossnowlagh and the Fanad Peninsula hare the same passions too. The west coast of Ireland is a surfer's playground, so do not hesitate when planning your next exciting getaway. The waves will be awaiting!
3. Explore the beaches and coasts
With high standards of water quality, cleanliness and safety the beaches and coves along the coastline are accessible all year-round and boast the Blue Flag status. Visit the popular Inch Beach for kayaking, fishing and picnicking or the famous Mullaghmore Head to ride the highest waves at Prowlers. Enjoy Keem Bay on Achill Island where you find a Blueway snorkel trail. Feel the salty taste on your lips and enjoy one of the world's most dramatic and impressive coasts.
4. Take a trip to picturesque Tory Island
This magical place is plenty of history and locals speak Irish fluently as it is Donegal's Gaeltacht area. Inhabited by artists and talented painters and it is just 14km off the Donegal coast and accessed by ferry. The curious thing is that they have a community spokesperson, who acts as the king and he personally greets visitors that come to the island. Learn about the eerie island tale about the graveyard and the Cursing Stone.
5. Visit Slieve League
This is without a doubt the star of County Donegal. Not as busy as the cliffs of Moher but still impressive and stunning. These cliffs on the south west coast are the highest in Europe. Park your car and walk up the cliffs to get terrific views from Donegal Bay and the Sligo Mountains, where the high top of Sliabh Liag is. It will leave you in awe for sure! Experienced walkers should just venture beyond the viewing point onto One Man's Pass.
FAQs: Vacation Rentals and Apartments in County Donegal
What was the average price for a vacation rental in County Donegal in 2020, the first year impacted by the corona crisis?
County Donegal is the destination in Ireland that offers the lowest prices, with an annual average of only CA$188.76 per night during 2020.
When are vacation rentals cheaper in County Donegal?
]If you want to make the most of your money, the cheapest months to visit County Donegal are January (CA$167.98 the average per night for accommodation), February (CA$173.3), and March (CA$174.67).
When are vacation rentals more expensive in County Donegal?
When it comes to looking for a vacation rental in County Donegal, the months when you will pay the most are, in order of highest to lowest, December, June and November, with average prices per night of CA$205.33, CA$205.11, and CA$202.69, respectively.
Are there usually many vacation rentals available in County Donegal?
It's worthwhile to be proactive in County Donegal as only 36% of the properties are free throughout the year, according to our 2020 data.
When are more vacation rentals available?
The months that offer the most accommodation options are, on average, January (with an availability of 60%), May (55.2%), and November (52.75%), according to the trends observed in 2020.
When will it be harder to find an available vacation rental in County Donegal?
The month with the highest average booked rental figures is August (only 5.8% of properties were available on average in 2020). Followed by July (7.5%), and September (19.75%).
How many vacation rentals does Holidu have in County Donegal?
Holidu collaborates with 12 different partners to offer you an inventory to choose between 780 vacation rentals we have in County Donegal.
Vacation destinations nearby
Holidu compares hundreds of websites to find your perfect holiday rental for the best price.