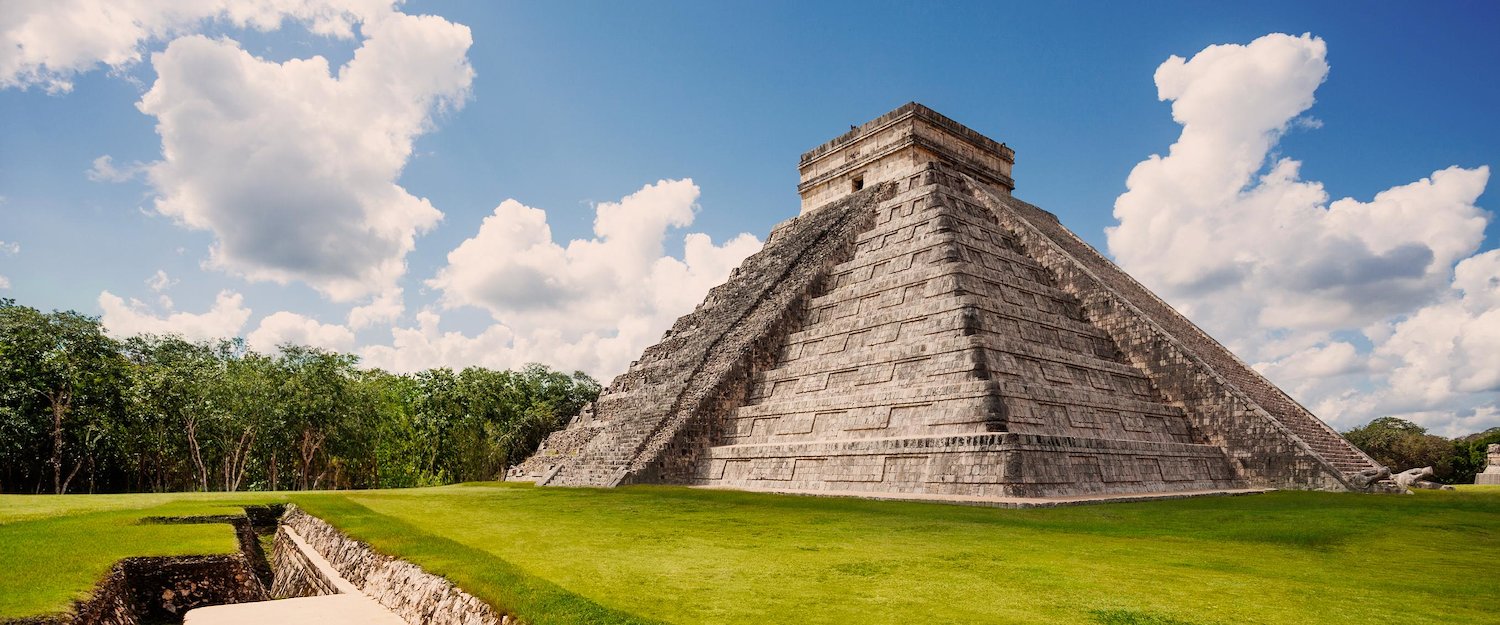 Vacation Rentals & Apartments in Riviera Maya
Start comparing over 6458 rentals in Riviera Maya and book at the best price!
Vacation Rentals in Riviera Maya
Popular Vacation Rentals and Apartments in Riviera Maya
Vacation rentals with free cancellation
Holiday Rentals & Lettings with Pool
Pet-friendly Holiday Rentals & Lettings
Holiday Rentals & Lettings with Internet
Find Vacation Rentals and Apartments in Riviera Maya
Highlights Riviera Maya
Impressive Mayan temples
Dreamlike paradise beaches
Mystical underground adventures
Wide variety of wildlife
Most popular in Riviera Maya
Popular Destinations in Riviera Maya
Prices and availability
Prices
July
August
September
October
November
December
January
February
March
April
May
June
Average price per week
Availabilities
July
August
September
October
November
December
January
February
March
April
May
June
Percentage of available rentals
Vacation rentals in Riviera Maya
Splendid vacation rental facing the beauty of the Mexican Caribbean
Would you like to spend a vacation on the shores of the Caribbean Sea? Known for its spectacular paradisiacal beaches, the Riviera Maya is the ideal destination for you! This Caribbean coastline boasts spectacular vacation rental right in front of the white sandy beaches and crystal clear turquoise waters that distinguish the Yucatán Peninsula. The Riviera Maya will amaze you with its majestic archaeological sites, unique natural sites and exciting activities in the middle of the jungle. It is undoubtedly the ideal destination if you are looking for a paradise to enjoy with the whole family.
Dream vacation rental with luxury pools and panoramic ocean views
With exquisite turquoise sea views and high-end finishes, Riviera Maya vacation rental offer dreamy accommodation with a Caribbean flair that will leave you feeling totally relaxed. You'll have comfortable space just steps from the beach including air-conditioning, modern kitchens, bedrooms with windows overlooking the beach, balconies with dining areas for a unique breakfast overlooking the sea, and large luxury pools surrounded by palm trees. Whatever you're looking for, Riviera Maya accommodations cater to all tastes and budgets.
Vacations in Riviera Maya
The area and getting around
One of the most important archaeological zones
Located in the south of the Riviera Maya, the beach town of Tulum is home to the area's most famous attraction, the Tulum Ruins. Located on the cliffs above the white sandy beach, this is one of the most interesting Mayan sites in the Yucatán and one of the most important archaeological sites in the state of Quintana Roo. You can discover this ancient Mayan port city by visiting the Tulum National Park. You will find more than 60 restored temples such as El Castillo, the main building of the archaeological site of Tulum and the most photographed site of the Riviera Maya.
The most extraordinary natural attraction
South of Tulum, at the tip of the Riviera Maya, the Si'an Khan Biosphere Reserve is one of the most spectacular places in the area. You can marvel at tranquil beaches, the Mayan ruins of Muyil, coral reefs, and mangrove swamps that are home to turtles. The site is a UNESCO World Heritage Site and is the largest protected area in the Mexican Caribbean. If you want to experience solitude, the Si'an Khan Biosphere Reserve is far from the crowds and offers a unique approach to these fragile ecosystems that make this place one of the most amazing in the Yucatán Peninsula.
Travellers and activities
Riviera Maya for beach lovers
The pristine beaches of the Riviera Maya are some of the most unspoilt in Mexico. With restaurants, music, and cocktails, you can enjoy idyllic beaches such as Playa del Carmen, one of the most popular and iconic. You will find six kilometres of glorious beaches with natural pools and the famous 5th avenue with bars and restaurants. On the other hand, Xpu Ha beach, south of Playa del Carmen, is one of the Riviera Maya's secret beaches. With white sands and turquoise waters, it is a paradise if you want to get away from the crowds. While Akumal, located between Playa del Carmen and Tulum, is one of the best known for its variety of turtles that you can swim with.
Riviera Maya for snorkeling lovers
In the Riviera Maya you can enjoy the best transparent waters in unique places such as underwater caverns, cenotes and the Caribbean Sea. One of the most popular and favourite activities is snorkeling in the Mesoamerican Reef, also known as the Great Mayan Reef. You can discover an impressive underwater world with more than 500 species of fish and colourful corals. The wide variety of marine life in the Riviera Maya includes tropical fish, rays, sea turtles, seahorses, sharks, and octopus. The natural beaches between Playa del Carmen and Tulum, mentioned above, are also some of the best snorkeling areas.
More than 20 indigenous languages are spoken in the Riviera Maya, including the Mayan language, one of the oldest languages that persists in the world today.
Top 5 travel tips in Riviera Maya
1. Swim in the mystical cenotes
Known as cenotes, these natural freshwater sinkholes house underwater caves and tunnels and are considered an important part of Mayan culture. During your vacation you should not miss out on swimming and exploring these natural beauties which according to the Mayans were the entrance to the underworld. Immerse yourself in the crystal clear freshwater of the cenotes and float into the gates of a world full of mysticism. These authentic works of art created by Mother Nature are a haven of relaxation.
2. Immerse yourself in a Mayan cultural adventure at Xcaret Eco-Park
The tropical jungle landscape combined with the Mayan culture of the Riviera Maya is a unique scene that you can experience by visiting Xcaret Eco-Park. This eco-themed park is one of the Riviera Maya's top attractions and brings you adventure and culture all in one place. Taste regional Mayan dishes, watch pre-Hispanic dances, discover the Coral Reef Aquarium and enjoy water activities in the underground rivers and caves. With more than 50 attractions for the whole family, Xcaret has everything for you to enjoy!
3. Take an excursion to the paradise island of Isla Mujeres
Located northeast of Cancún, Isla Mujeres is a natural wonderland worth visiting. Take a ferry excursion to the island and enjoy activities such as snorkeling, kayaking and zip-lining over the sea. You can soar 30 metres above the Caribbean Sea and enjoy breathtaking views! Bathed by white sands, crystal clear waters, Caribbean culture and Mayan temples, Isla Mujeres is a paradisiacal destination not to be missed during your stay in the Riviera Maya.
4. Experience a magical underground journey
Considered one of the Riviera Maya's best-kept secrets, Rio Secreto is a magical cave system to explore. Surrounded by thousands of stalactites and stalagmites, the underground cave system dates back millennia and today provides a mystical excursion spot for tourists. Go underground, discover the ancient passageways and relax in the underground rivers of clear, freshwater. Rio Secreto is a truly spectacular natural wonder to witness.
5. Discover the wonderful local wildlife
Located near Puerto Morelo, Croco Cun Zoo is the best zoo in the Riviera Maya! Take a visit, discover the wildlife hidden in the rainforests, walk among fearsome crocodiles and feed a variety of local animals. You'll get to see wildlife in a natural environment and meet vulnerable species. From spider monkeys, crocodiles, deer, parrots, ocelots, jaguars to giant boas, you will have the opportunity to interact with all of them safely.
FAQs: Vacation Rentals and Apartments in Riviera Maya
How much does it cost to rent a vacation rental in Riviera Maya?
Based on our data, Riviera Maya has an average price of CA$289.95 per night, a relatively high one for a destination in Mexico.
What time of year offers, on average, the best vacation rental prices in Riviera Maya?
If it is your aim to save the maximum during your visit to Riviera Maya, pack your bags and travel there in October (CA$249.18 per night on average), May (CA$254.71), or August (CA$269.63), to find the lowest prices for the whole year.
When are vacation rentals more expensive in Riviera Maya?
At the time of booking a vacation rental in Riviera Maya, the highest prices are usually seen in the month of February (with an average of CA$331.84 per night), followed by January (CA$325.8), and April (CA$320.76).
Is Riviera Maya a good location for a last-minute getaway?
We recommend you to book in advance in Riviera Maya as only 53% of the accommodations are available throughout the year, according to our 2020 data.
What time of the year can I find more free vacation rentals?
The months when it's the easiest to find free accommodation in Riviera Maya are June (the average amount of properties that are available reached 72% of the total in 2020), July (68.25%), and September (64.5%).
When will it be harder to find an available vacation rental in Riviera Maya?
According to data from 2020, the months when it is most difficult to find accommodation in Riviera Maya are, in order, May (with 15.8% of available rentals), February (38.6%), and January (44%).
Are there many vacation rentals in Riviera Maya?
Holidu works with 16 different partners to give you a choice between 7500 properties we have in Riviera Maya.
Vacation destinations nearby
Holidu compares hundreds of websites to find your perfect holiday rental for the best price.