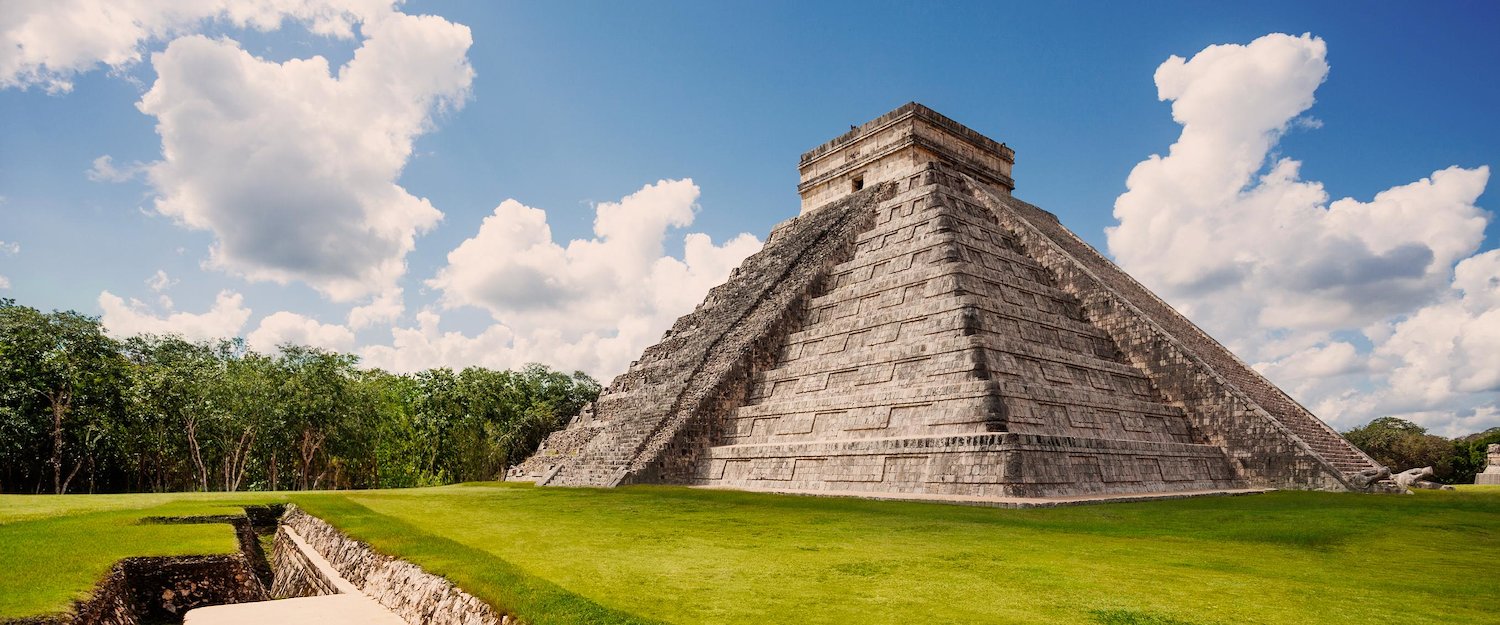 Villas in Mexico
2496 properties for Villas. Compare and book at the best price!
Highlights in Mexico
Tropical beaches
Diverse food
Ancient temples
Canyons and mountains
Most popular amenities for Villas in Mexico
Other property types in Mexico that might be interesting:
Villas in Mexico: Most popular destinations
Dream villas for a dream vacation in Mexico
Diverse and cosmopolitan in places, pristine and ancient in others, Mexico is a country rife with exotic diversity. You can rent a villa in Mexico on the sands of its countless palm-fringed resorts on the Caribbean and Pacific, among the cultural bonanza of its cities and states in the interior, in the steamy rainforests of the far south, or in the magnificent mountains and canyons of the north.
Villas in Mexico at a fair price
The stunning, luxury villas lining the coastlines and dotted around the inner of Mexico are remarkable for their value for money. Rent a beautiful villa with a pool in the heart of the ancient Mayan civilization, in the suburbs of North America's oldest city, Mexico City, in the one of the finest marine protected regions in the world, and so much more.
Travellers and activities
Mexico for beach buffs
You don't have to look hard to find a fabulous beach in Mexico. With nearly 6,000 miles of coastline, you can find a beach that suits any taste. Looking for hordes of other swimmers, surfers and sun-worshipers? Iconic Cancun beach is the beach party capital of Mexico! Prefer hidden coves and out-of-the-way bays? Bahía San Agustín on the Pacific is a mile-long, crescent stretch of beach with strikingly beautiful with cobalt-coloured water. On the Gulf of Mexico, Xpu-Há, south of Cancun, is a sweeping bay swathed in white sand and little else. True paradise!
Mexico for temple seekers
The pyramids and archaeology sites are one of the most rewarding travel experiences in Mexico, with ancient towns and cities where the Aztec, Maya and other civilizations lived. Situated mostly on the Yucatán peninsula, archaeology sites open from 8 a.m. to 5 p.m., and are closed on Mondays. Chichen Itza is the best-preserved site in the country and one of the New Wonders of the World. If you can, come for the twice-annual equinox when the setting sun creates shadows on the pyramid that resemble the body of a serpent.
Mexico for foodies
Mexico is a massive pulsating heart of foodie love! Head to San Cristobal, the most indigenous city in the county, with delicious specialty street food such as 'molotes'; chorizo and herbed potatoes tucked into fried corn dough and covered with guacamole. For the country's finest seafood, head to Puerto Vallarta, full of highly related restaurants and the area's famous tuna chicharon tacos. Of course for the iconic burritos and fajitas, you are good to go wherever you are in this land, with this internationally renowned food being available on street corners from the mountains in the north to the jungles of the south!
Think a meal of insects and spiders is only found in Asia? Think again! Stroll through a market in Mexico and you will see spiders, grasshoppers, and even scorpions to put on your dinner table!
Top 7 travel tips in Mexico
1. Discover Mexico's Grand Canyon
Located in Chihuahua in the north of the country, the stunning Copper Canyon is made up of a spectacular group of deep canyons, and longer and deeper than the Grand Canyon!
2. Gallivant around Mexico City's Historic Center
Home to countless world-class museums, art galleries, and attractions, the huge city of Mexico City is also a great place just to wander around. The centre is a 15-square-kilometre UNESCO World Heritage Site boasting more than 1,400 important colonial buildings from the 16th to the 19th centuries.
3. Witness the Day of the Dead
The infamous Day of the Dead festival in Mexico is no better celebrated than in the south of the country in Oaxaca. The festival is a celebration of life, with music and dance inside Oaxaca City's main cemetery, chromatic marketplaces in the city and surrounding villages, lively night-time parties and carnivalesque processions.
4. Experience Scuba Diving in the Caribbean
Located on the Yucatan coast, Cozumel is one of the finest scuba diving destinations in the western hemisphere. Expect crystal clear waters, diverse marine life and a paradisiacal environment of wild natural parks, ludicrous scenery and exotic flora and fauna.
5. Explore the sunshine city
The city of Izamal in the north of the Yucatan peninsula is nicknamed Ciudad Amarilla (Yellow City), as every single one of its buildings are painted bright yellow. Off the beaten track, wander the cobbled streets and watch the local people going about their day. As a bonus, there is an ancient Maya pyramid right in the middle of town!
6. Trek the Sierra Norte Mountains
In the southwestern Mexican state of Oaxaca, the mountains start at sea level on the Pacific Coast, rising through slopes covered in cactus to forests of pine and oak at over 3,000 meters. Lace up your hiking boots or grab a mountain bike to explore the region's high mountains and steep valleys.
7. Have a shot of Mexico's favourite drink
A shot of tequila? No! Mexico's favourite is in fact a drink called mezcal. Derived from the agave plant, this super strong spirit is available all around the country, but is best in the state of Oaxaca. Take an afternoon to visit a mezcal farm and see how it is made!
FAQs: Villas in Mexico
Which types of facilities can you typically find at the villas in Mexico?
When looking at the services available on Holidu, it appears that the villas in Mexico contain everything that vacationers desire! Here, the villas generally include a variety of amenities, the most popular being: pool (84%), internet (84%), and air conditioning (82%)...What more could you want?
How are the villas generally rated in Mexico?
On average, the villas here get quite positive reviews. Judging by the Holidu data, 38% of villas have a rating equivalent to or higher than 4.5 stars. This is a quite high ratio which allows us to confirm that there are quite a few which are very comfortable and will be the perfect choice for your next vacation.
Are the villas in Mexico suitable for vacations with children?
Holidu's data reveals that 77% of villas in Mexico are suitable for vacations with children, it should therefore be very easy for you to find the ideal villa for you and your children.
Are the villas in Mexico pet-friendly?
Certainly! In Mexico, 22% of the villas are pet-friendly, 49% also have a garden!
Do the villas in Mexico often offer Wi-Fi?
Certainly! According to Holidu's database, 84% of villas in Mexico include Wi-Fi. It is therefore no problem, you will be able to stay connected throughout your stay!
How much does it cost on average for villas in Mexico?
According to Holidu's database, there are few villas in Mexico that are less than CA$100 per night. They can be very expensive, 44% even cost on average more than CA$500 a night.
Do the villas in Mexico usually have a fireplace or a pool?
Good news! According to last year's data, the villas in Mexico are ideal for all seasons. Here, 16% have a fireplace and 84% a pool.
Are the villas in Mexico suitable for trips in big groups or better for an escape as a small group?
Here, based on last year's data, 72% of villas are suitable for up to eight people, 52% of these villas contain at least four bedrooms. But 96% of villas also accept up to four people, 90% of the villas are made up of at least two separate bedrooms. This is therefore the ideal destination for groups of friends of all sizes!
Holidu compares hundreds of websites to find your perfect holiday rental for the best price.